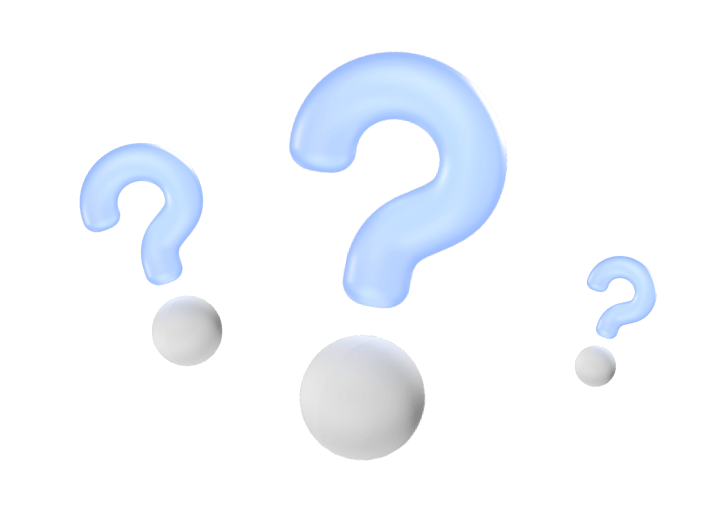 FAQ
Deposits
What is the minimum deposit amount at Elland Road Capital?
The minimum deposit is 250 USD (or equivalent, based on account currency)
Is it possible to sign up without depositing?
Yes, it is possible, but you can only trade using a demo account.
What currencies can I deposit in?
You can deposit funds in the following currencies: EUR/USD/CHF/GBP
What deposit methods are available on Elland Road Capital?
On Elland Road Capital you can deposit via Credit/Debit Cards, Wire Transfer and APMs.
General
What should I do if my Trade Area is out of order?
Get in touch with our support team by email, phone, or by filling out the form on our website so we can solve the issue at hand as quickly as possible.
Is my private information secure and protected?
All information is secure and privacy protected. For this reason, we use advanced security technologies and 128-bit SSL encryption.
Do I need any computer specifications to trade with Elland Road Capital?
A computer is considered functioning if it includes: Explorer 8.0, Google Chrome 4.0, or Firefox 3.6. Also, installing a Flash Player may be necessary.
Is Elland Road Capital a regulated broker?
Elland Road Сaptial PTY LTD is regulated by the Financial Sector Conduct Authority (FSCA) of South Africa with FSP license Number 52127. This means that there are overseeing bodies monitoring our operations to ensure the safety of our clients. Visit our Legal page to review all the license and regulation information.
What is the minimum age to trade with Elland Road Capital?
In order to be able to trade you need to be over 18 years of age.
A margin deposit is a security that the trader has to deposit with the broker to cover some of the risks the trader generates. It is usually expressed as a percentage and represents a fraction of a trading position. Margin can be thought of as a deposit on all your open positions.
Margin calls indicate that one or more securities in the margin account have decreased in value. Elland Road Capital has a Margin Call Level of 100%. This means that we will send you a warning notification if your Margin Level reaches 100%, indicating that 100% of your Equity is equal to or lower than your Used Margin.
What is Take-Profit order?
A take-profit order is a limit order in which a trade is closed the moment a specific price is reached. The purpose of take-profit orders is to ensure that your orders are closed at a favourable price.
What is a Stop-loss order?
A stop-loss order is a limit order in which a trade is closed the moment a specific price is reached. The purpose of stop-loss orders is to limit an investor's losses when trading a security.
Leverage is a key feature of CFD trading as it enables investors to increase their exposure to the market by paying less than the full investment amount. An Elland Road Capital account allows the use of leverage through margin trading. It is important to remember that leverage can amplify both profits and losses.
Trading account
How do I trace my past deposits and withdrawals?
You may see all your previous transactions by signing into your account, visiting the 'My Wallet' section and selecting 'Transaction History'. There you may register all of the past and pending transactions.
How do I check my trading account balance?
The account balance is visible on your dashboard once you are logged in, in the top right corner and in the middle of the page.
What do I do if my personal information changes?
You need to let the company know of any changes. You can update it on your account or through our customer support team.
What account types do you offer?
We offer 5 types of personalized trading accounts to meet your needs. Find out more in the Trading Accounts section of our website.
What leverage do your trading accounts offer?
Elland Road Capital offers maximum leverage of 1:400 for each trading account.
How can I verify my trading account?
Elland Road Capital will request the following verification documents to be submitted, issued in the name of the account holder:
1. Valid Proof of ID– Photo identification, including passport (both pages need to be visible), ID card (front and back sides), or driver's license (front and back sides).
2. Valid Proof of residence (issued within the last 6 months) – Bank or credit card statement (electronic PDF copies accepted) or recent utility bill (water, electricity or telephone bill,  internet, council tax). Please note that we do not accept Mobile Phone Bills
3. Verify your payment method by sending a color picture of both sides of your credit/debit card,  clearly showing the first 6 and last 4 digits of the Credit/Debit Card Number visible. Make sure the CVV on the backside is covered
4. E-wallet – please send a screenshot of such an e-wallet showing your name, email, and e-wallet ID made from your Computer
How can I log in to my account?
To access your account, click the "Login" button in the upper right corner of the website and enter your username and password.
Withdrawals
Can I cancel my withdrawal?
You can cancel a withdrawal as long as the transfer is not processed.
What is the minimum withdrawal amount at Elland Road Capital?
The minimum withdrawal amount from your Elland Road Capital account is 10 USD (or equivalent, based on account currency) for Credit Card and 100 USD (or equivalent, based on account currency) for wire transfer. If you use e-wallets, you
may withdraw any amount as long as it covers the fee.
How may I request a withdrawal?
You will have to sign in to your account and then follow the simple instructions on the withdrawal page.
How long does it take for my withdrawal to be processed?
The withdrawal process takes about 8 to 10 business days to get your withdrawal request. Please note that it may differ depending on your local bank.
Can I withdraw while I have open positions?
Yes, you can withdraw at any time as long as you have sufficient margin in your account to cover the withdrawal amount and any extra fees that may occur.
What are the withdrawal fees at Elland Road Capital?
The Company reserves the right to charge a withdrawal fee depending on the circumstances. You can find all the relevant information in the General Fees document. Please review it carefully.